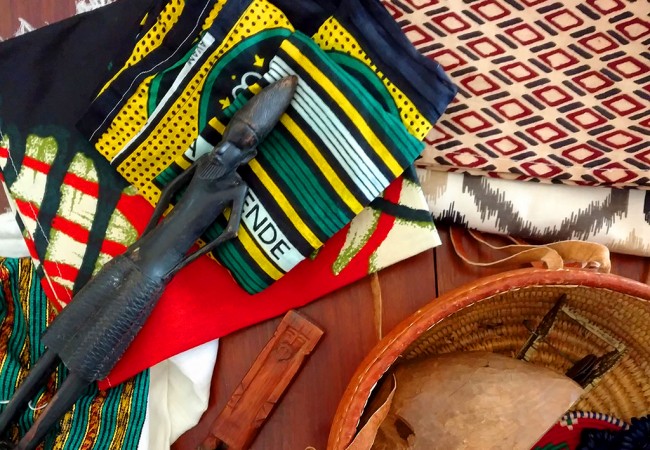 An Elegant East African Baby Shower for Jackie
My good friend Jackie is an Epidemic Intelligence Service (EIS) Officer with the Centers for Disease Control. As part of her research work on malaria prevention, she lived and worked in Kenya, and she still travels to Africa frequently for work on public health related to dengue fever and ebola.
So, when Jackie mentioned an African theme for her baby shower to Margaret and I – we knew immediately that purple elephants and the standard (pretty terrible) "safari" decorations on Pinterest wouldn't cut it. We wanted to put together something thoughtful that celebrated the cultures specific to where she lived. Thankfully, my Mom also lived in East Africa – in neighboring Ethiopia as a teacher with the Peace Corps – and had some beautiful pieces to share for the party we hosted from her home in San Luis Obispo.
Margaret and I went a little overboard with the planning (as we always do) – tracking down authentic fabrics, recipes and flowers to make this baby shower, and the repeat event in San Francisco coming up this weekend – a beautiful celebration for Jackie and her soon-to-arrive baby boy.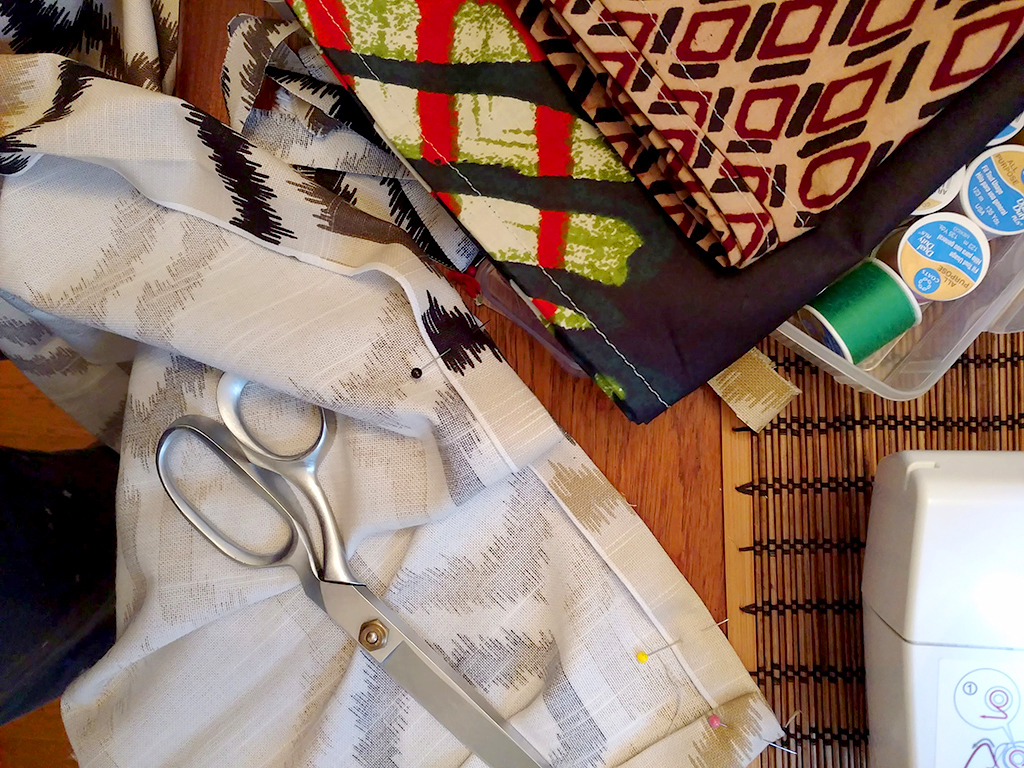 Table Linens
Margaret and I set out to purchase African fabrics to make our table linens for the showers a few weeks ago. We found some gorgeous hand-dyed options at Discount Fabrics in the Mission for about $20 that I turned into three tablecloths and a runner. We also had African placemats I received as a gift, fabric from Mozambique that Margaret had been given and beautiful Ethiopian dresses and scarves from my Mom.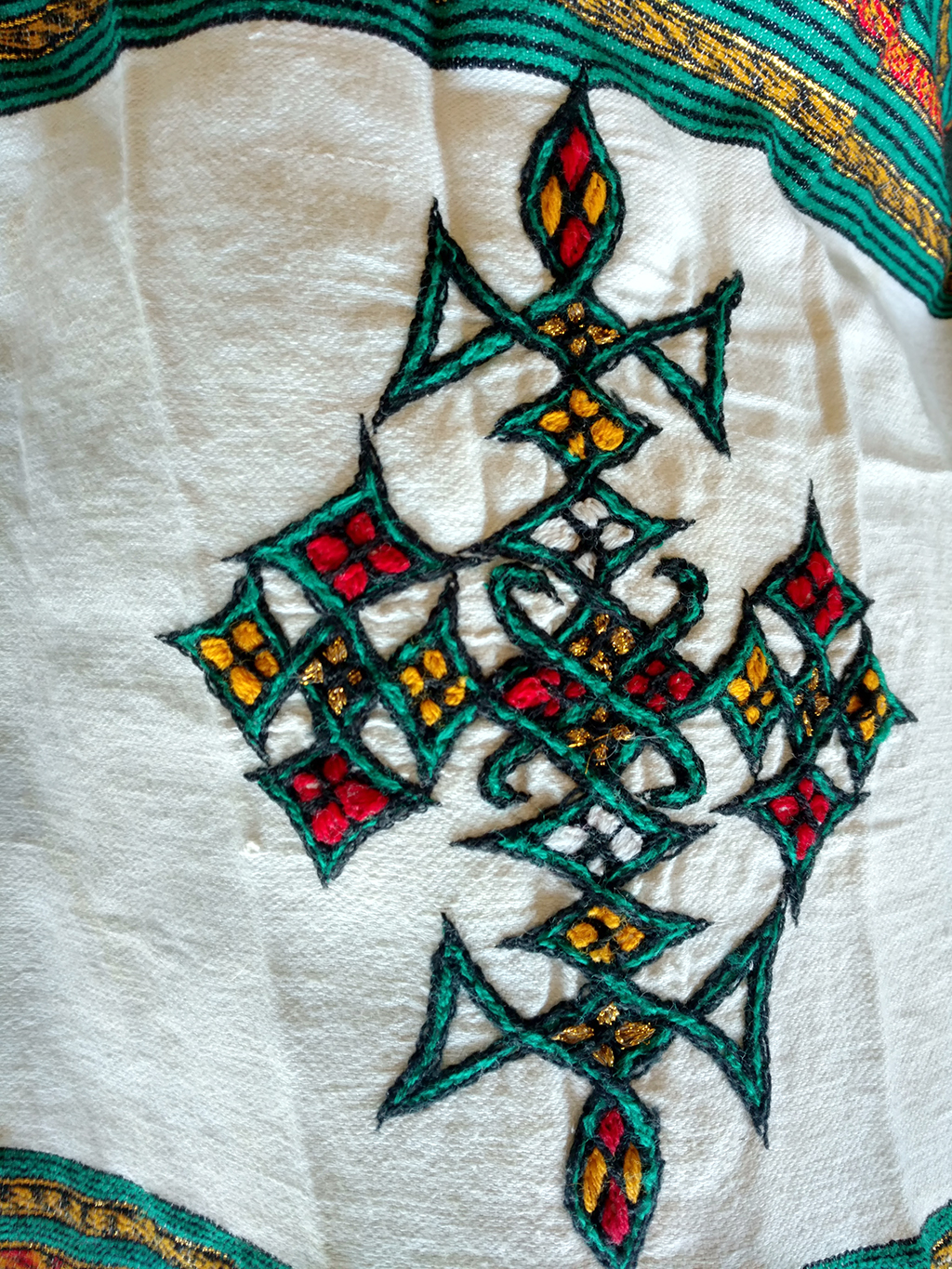 Flowers
Tropical proteas and orchids not only would be a good match for the theme but would also be durable enough to last both weekend's parties. For $30 at the San Francisco Wholesale Flower Market, I bought a massive monstera leaf and a smaller bundle, a bundle of ti top leafs with red trim, coral spray orchids and green protea blossoms. Jackie told us that coincidentally, the hotel she lived at in Kenya was called "The Protea."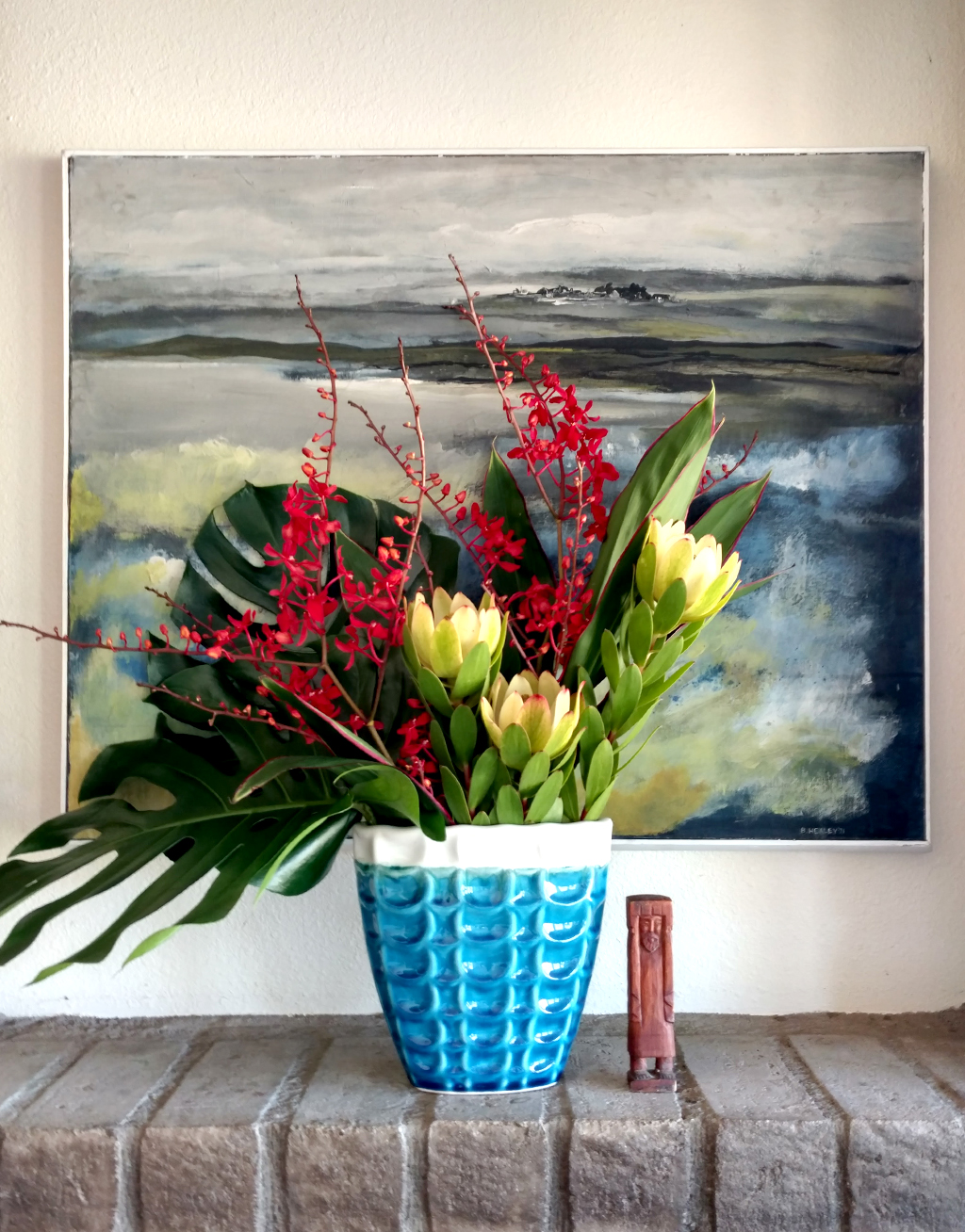 Mom leant us the bright blue vases along with a few gorgeous wood carvings and baskets from her time in Ethiopia.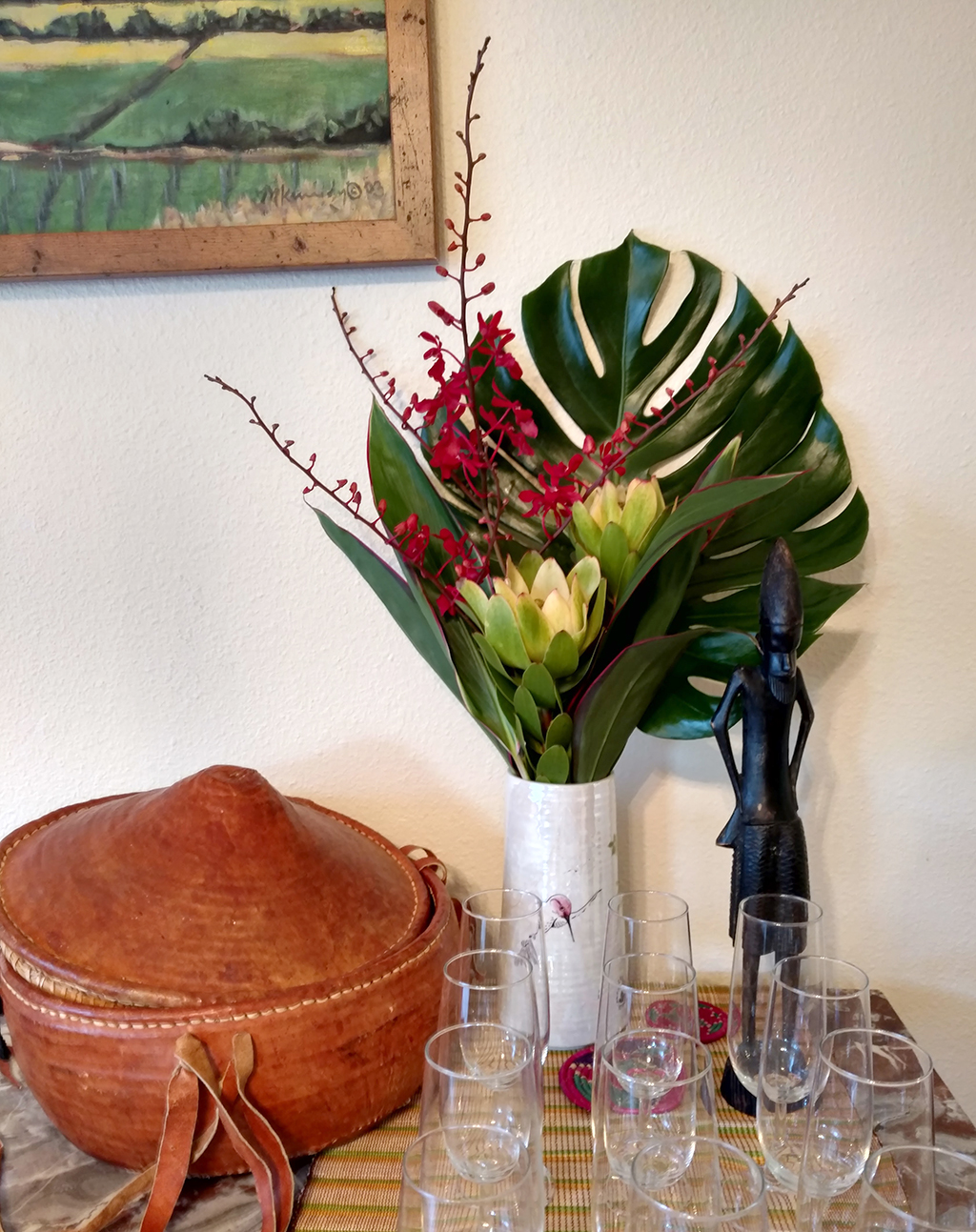 The biggest leaf went on the piano as a sort of "canopy" over the baby shower gifts.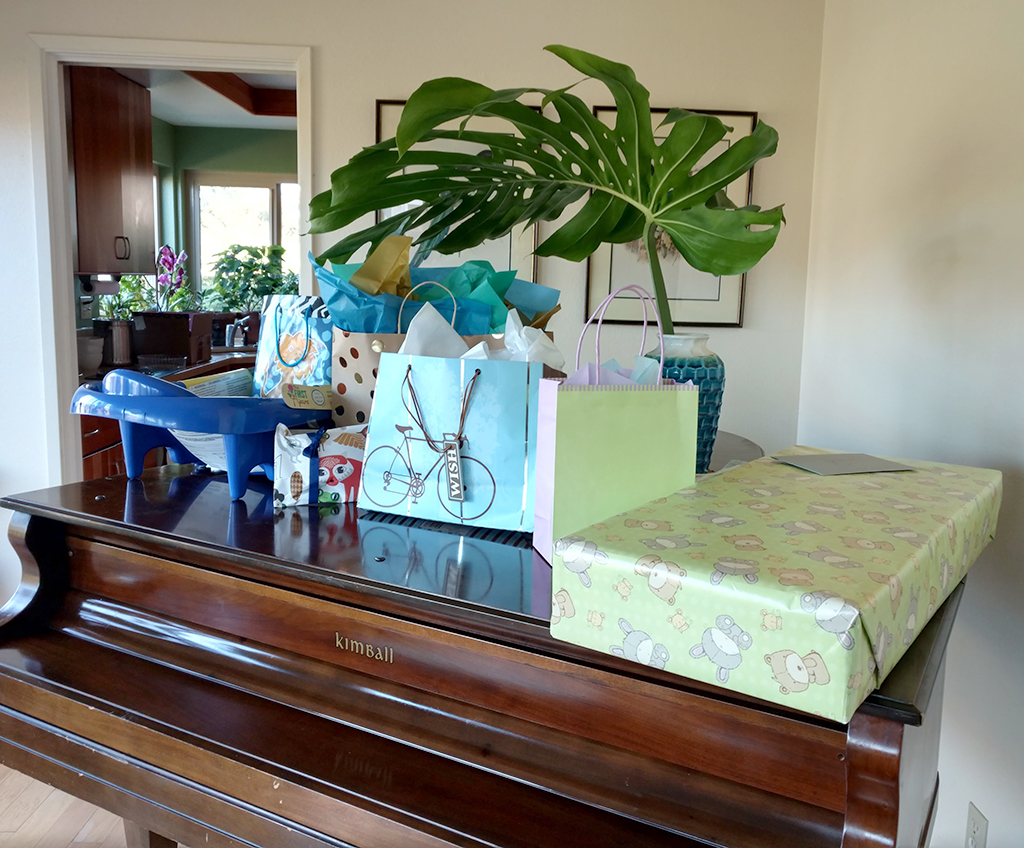 Menu
Fresh vegetables including purple cauliflower and carrots served with berbere-spice hummus
Assorted crackers, popcorn and nuts
A sweet potato, chicken and peanut stew served over ugali with cilantro
Lemon tart and macarons
Lemonade with mint, ginger and tonic water
Champagne and sparking water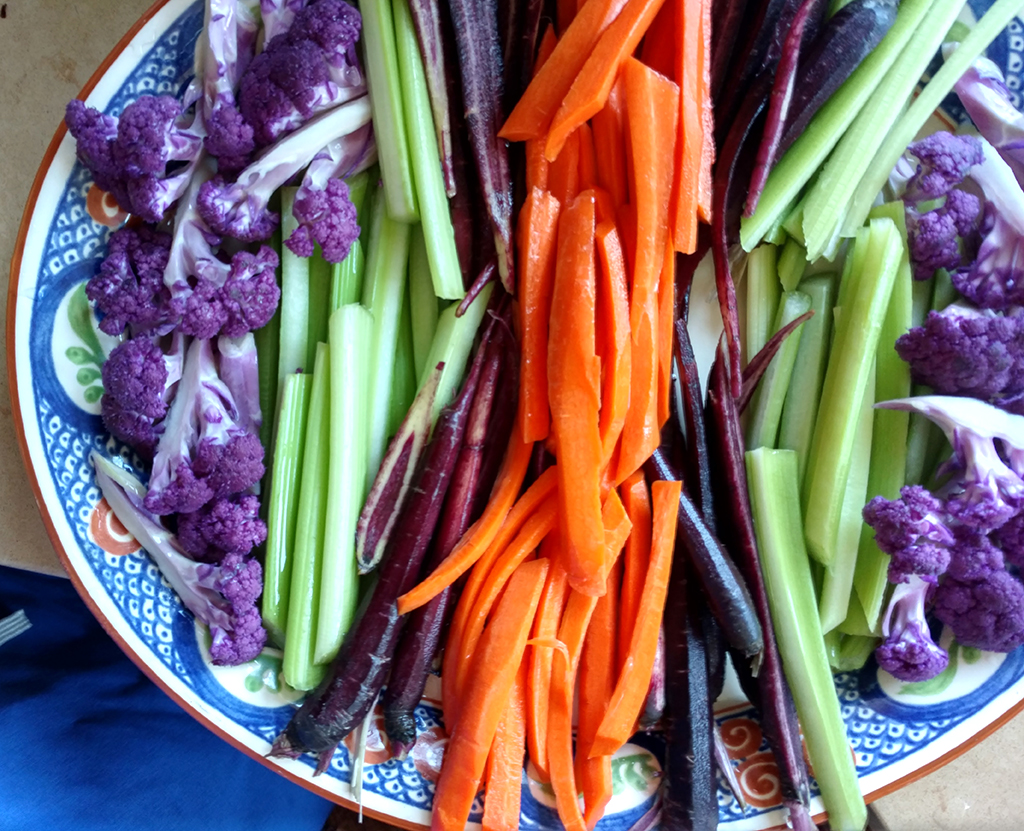 Both the berbere-spice hummus and the peanut stew were delicious dishes that I will definitely be making again. We served the stew with ugali in small bowls and let the guests add their own cilantro.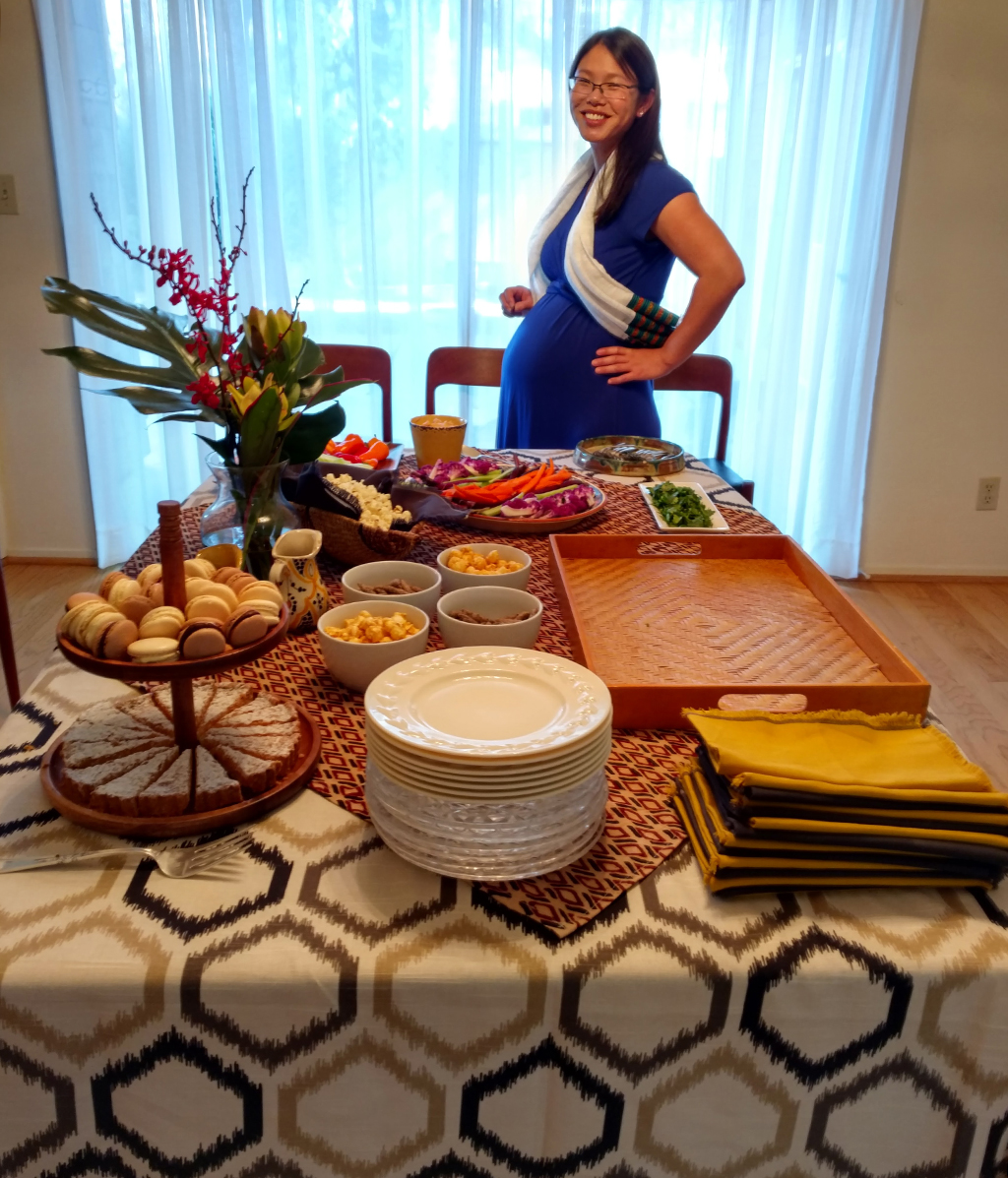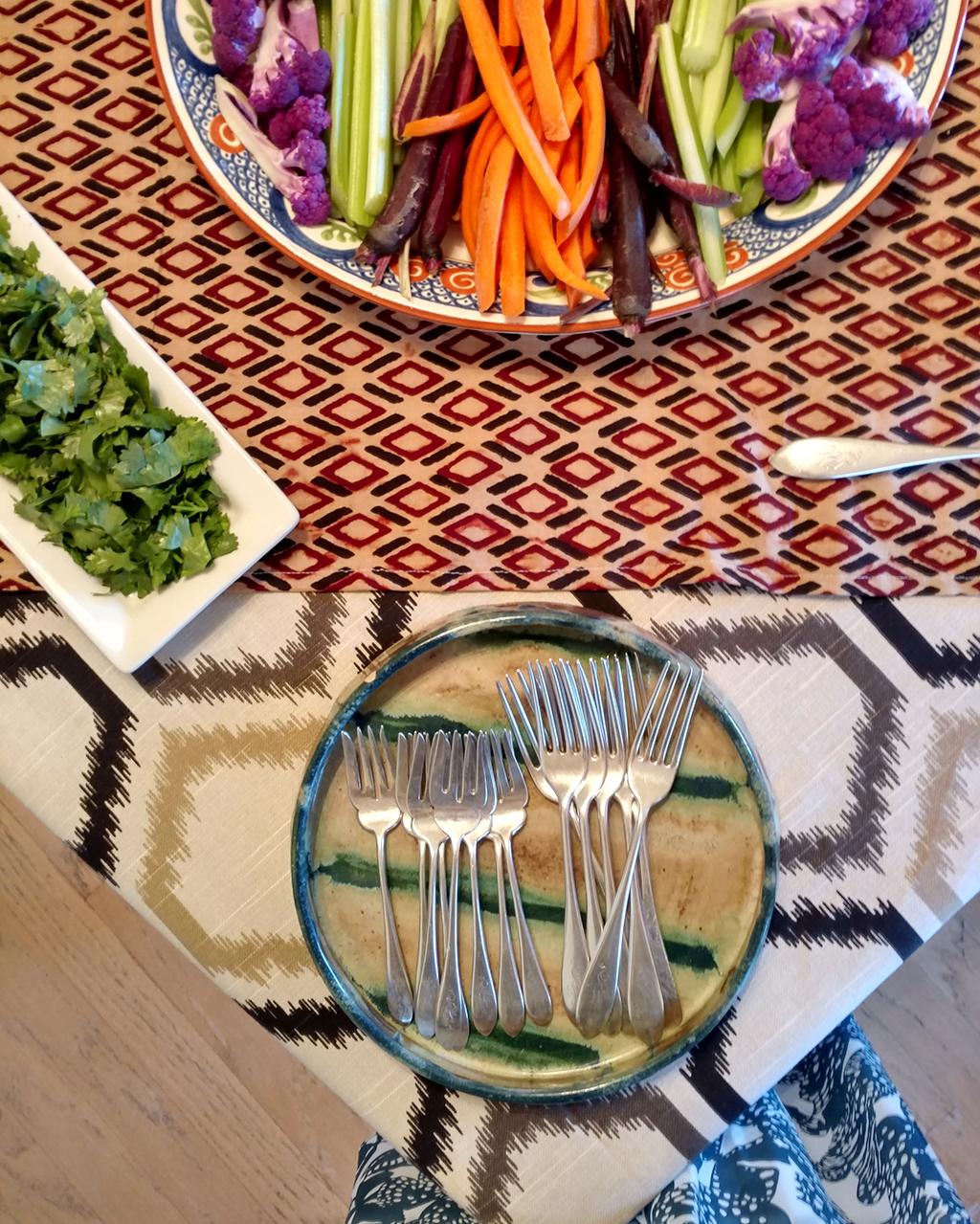 Activities
We provided wood beads and nylon string for guests to make into their own bracelets before eating and during the gift opening.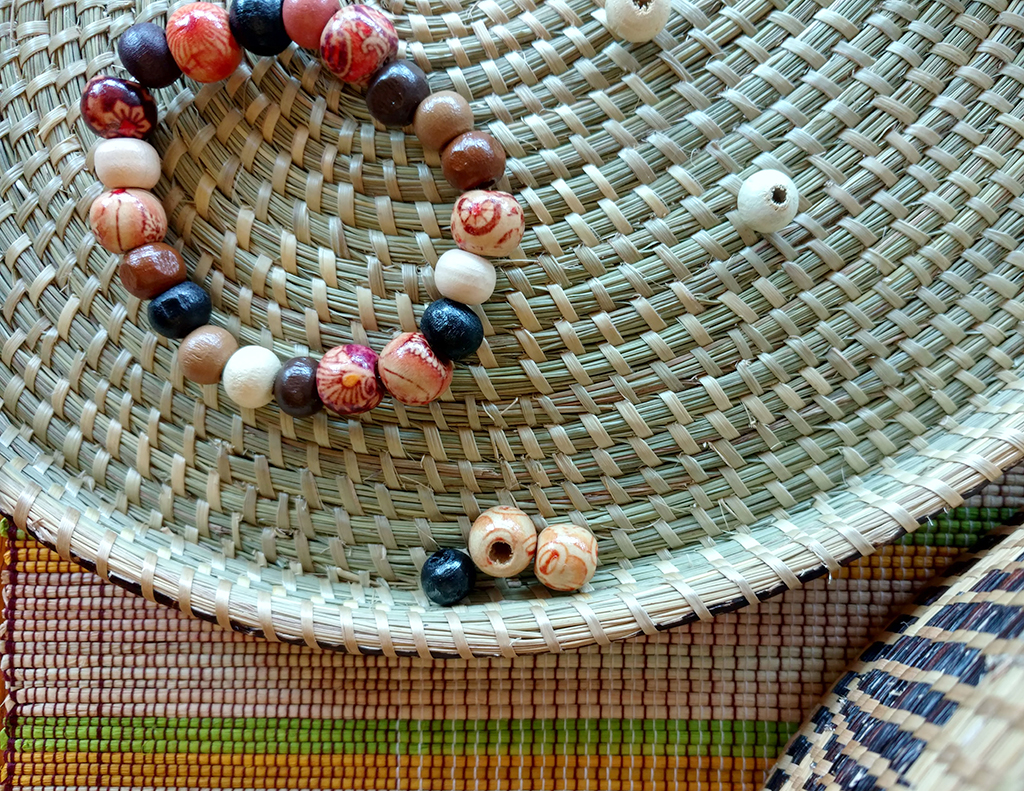 My Mom's beautiful blue glass beaded necklace seen here is another piece brought back from Ethiopia. We also put out a few of her coffee table books on African art and culture.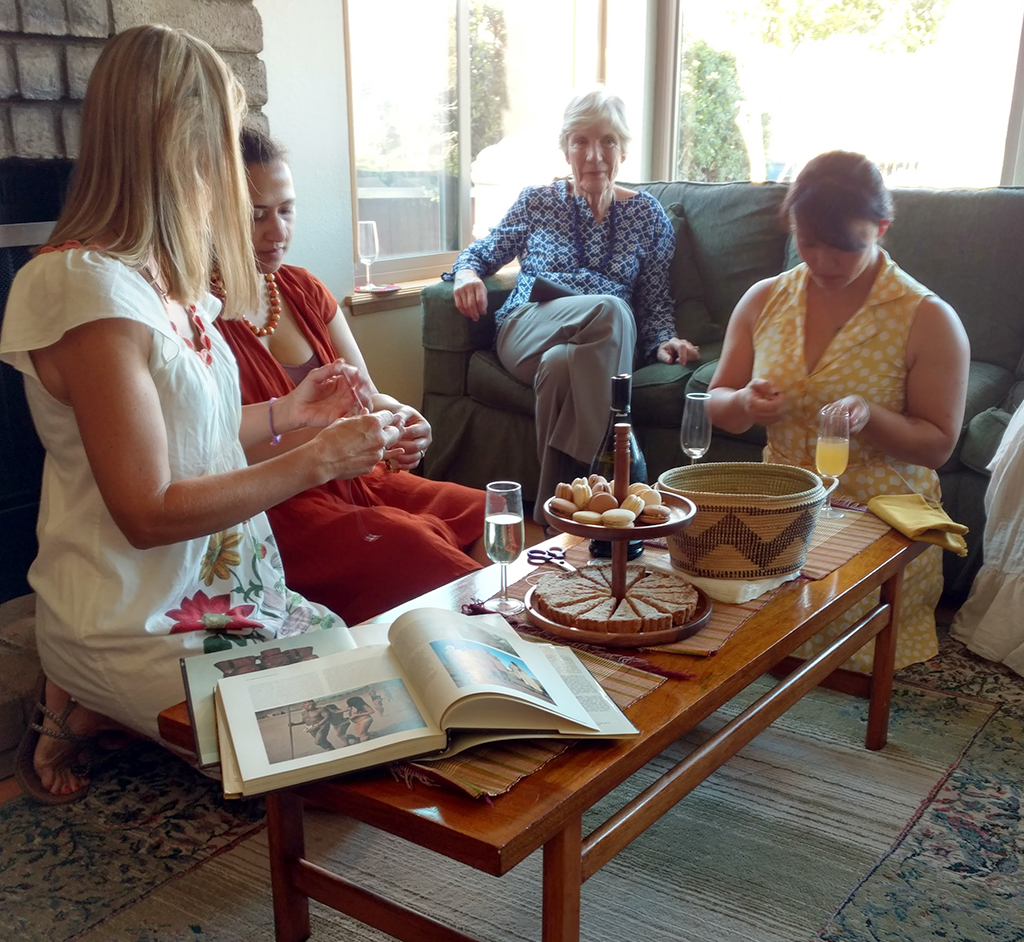 We used Margaret's green and yellow fabric from Mozambique as a bright photo backdrop. I didn't get photos of it, but we had put paper leaf signs on the door welcoming the baby in Swahili.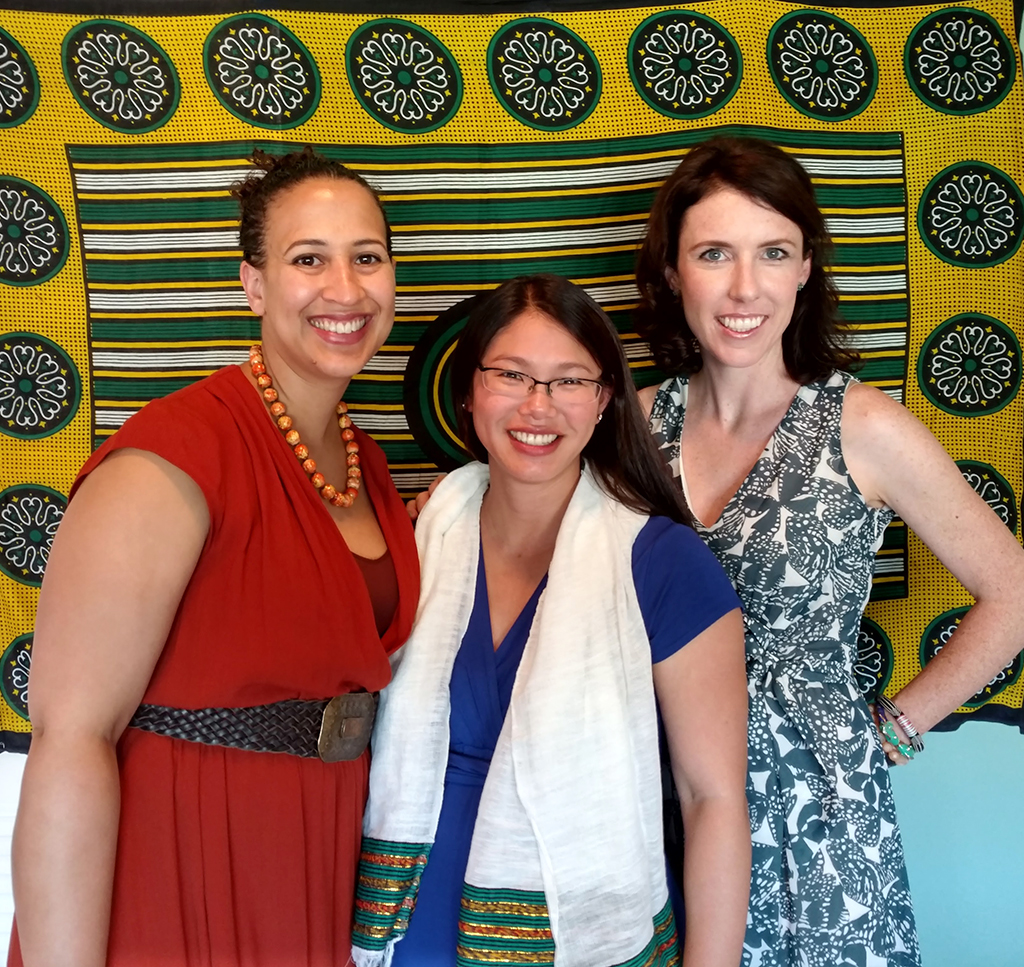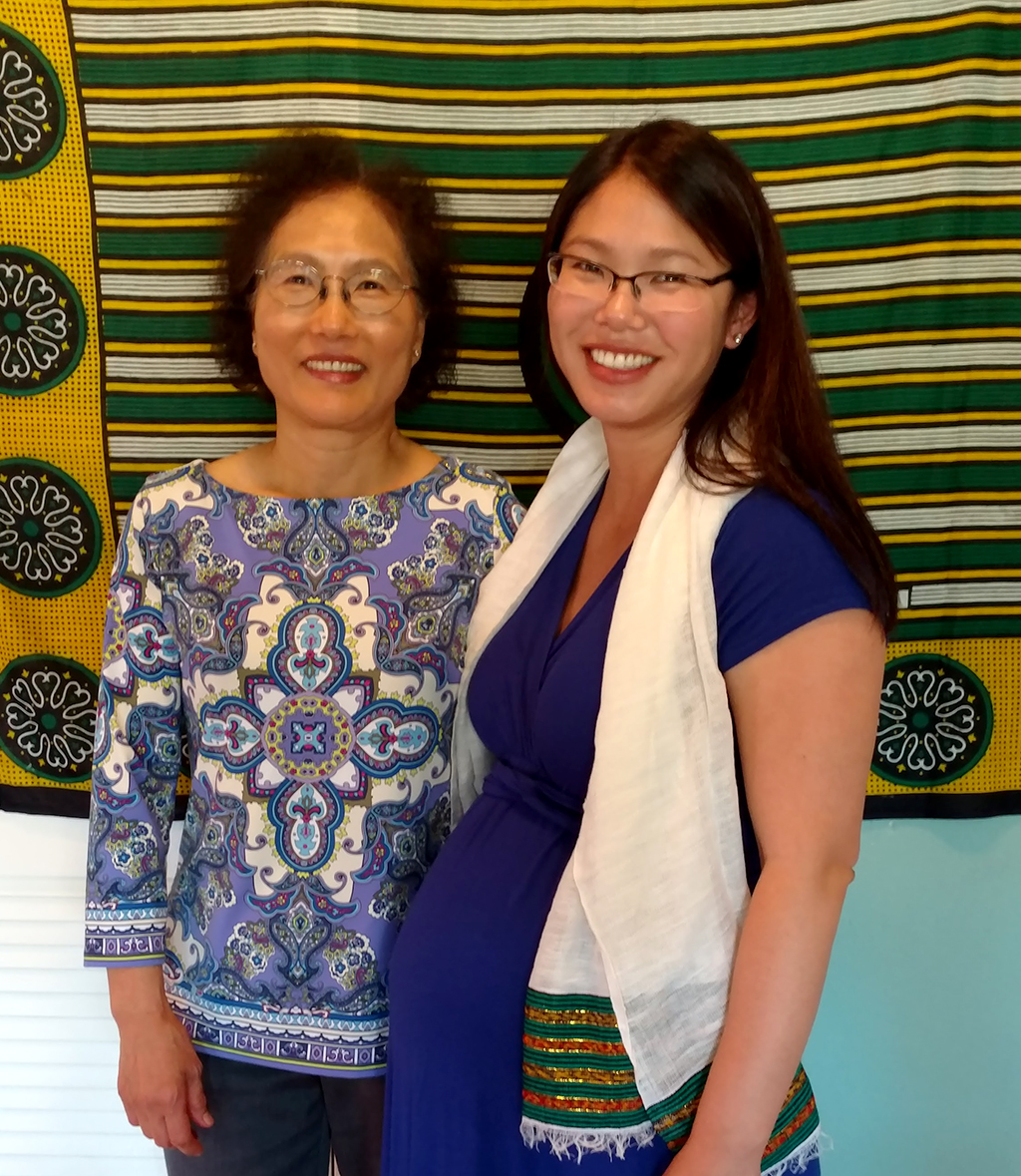 Congratulations Jackie! This shower was so fun to plan. I loved learning about new African recipes, fabrics and flowers to put together this special celebration. And thank you, thank you to my Mom for lending us the house and all her Ethiopian treasures for the party.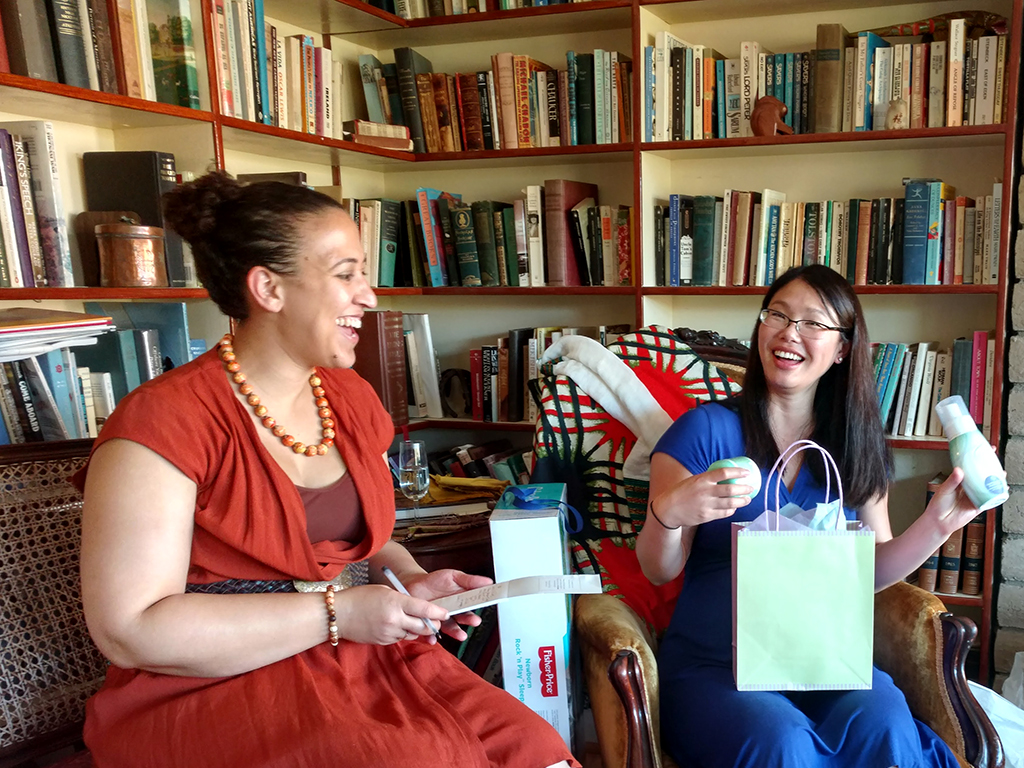 PS: Fine! I did cave and include one cute baby elephant on the baby shower card I painted for Jackie….and there was a pretty cute elephant on the Crane's notecards we used for the invitations…but that was it for elephants, I promise!