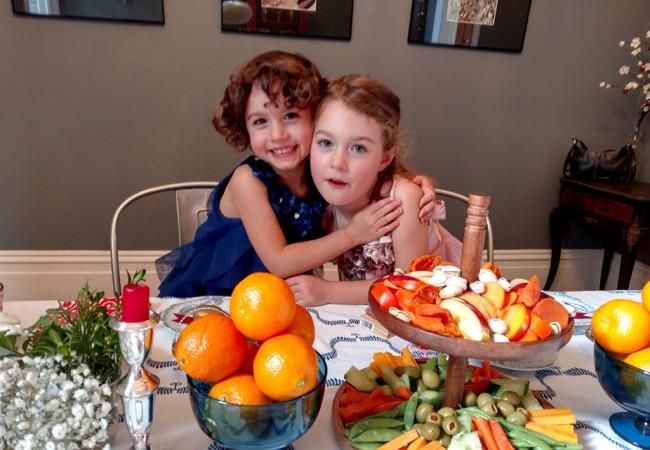 A Gluten-Free Christmas Tea Party
On the final weekend before Christmas, I arranged to have two of my favorite girls come for a tea party before venturing out to The Fairmont Hotel and Mark Hopkins Hotel downtown to see the holiday decorations. Rowan (5) and her sister Tierney (3) arrived in their finest party dresses and fur coats at 1:00 along with their parents.
Each place setting had a festive gold macaron (made with almond flour, they're always gluten-free!) that I purchased in Hayes Valley that morning. If you don't have a fancy macaron bakery nearby, the frozen options from Trader Joe's are quiet good and you could decorate them with your own gold food paint.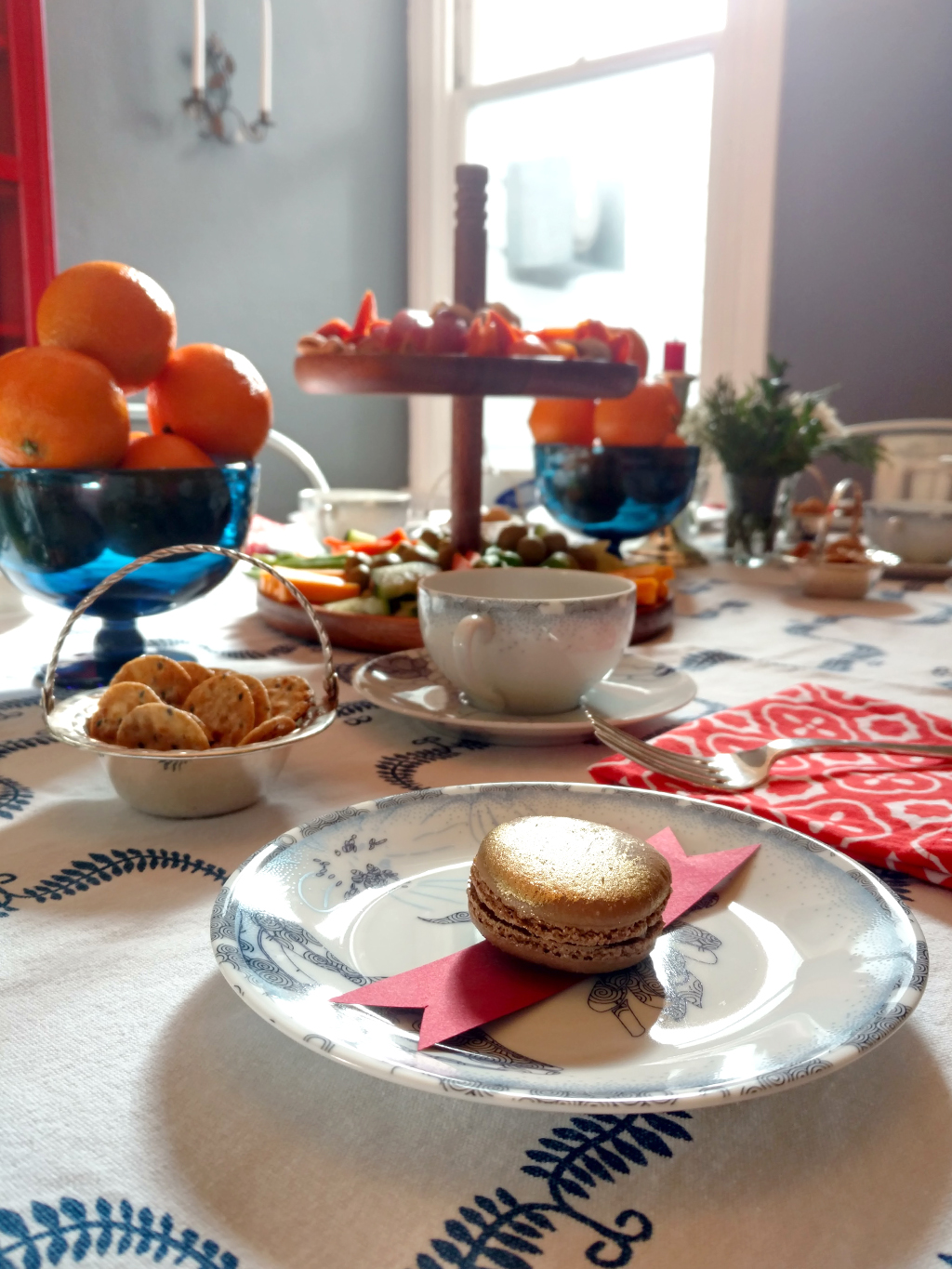 Menu
Gilded salted caramel macarons from Chantal Guillon
Individual baskets of savory rice crackers
Two-tier tower with persimmon, apple, dried apricot and pistachio on top; carrot, cucumber, sweet pea, olives and cheese sticks on bottom
Pyramids of cutie mandarin oranges
Raised bowl of mixed berries and almonds
Dishes of nutella, peanut butter and pesto yogurt dip
Harvest blend herbal tea with cream and sugar